---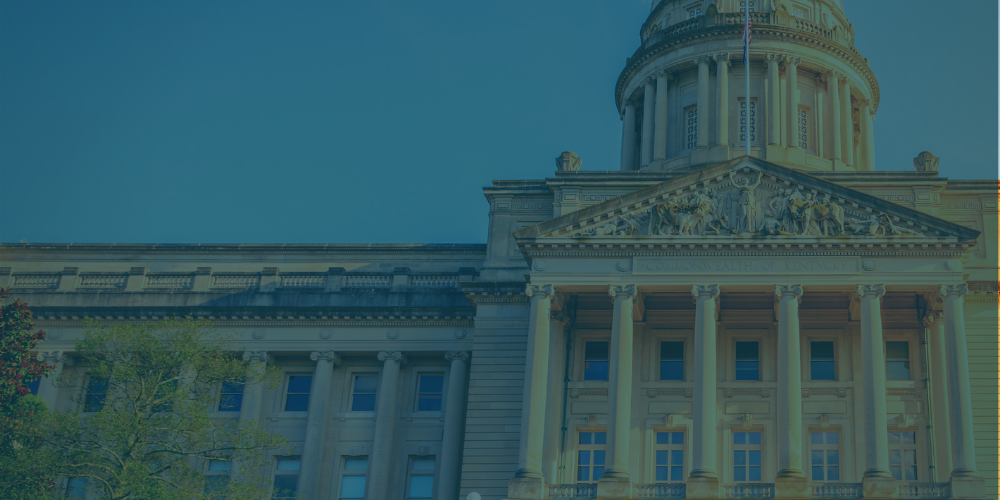 KRC Opposes HB 332, Which Could Delay Implementation Of Regulations Protecting Human Health And The Environment Posted: February 23, 2017

TESTIMONY OF TOM FITZGERALD, DIRECTOR, KENTUCKY RESOURCES COUNCIL, BEFORE THE HOUSE STATE GOVERNMENT COMMITTEE, FEBRUARY 23, 2017

Mr. Chairman, and new members of the Committee who have not yet endured my giving testimony on a bill, my name is Tom FitzGerald and I am Director of the Kentucky Resources Council, a nonprofit organization providing legal and technical assistance without charge to low-income individuals, community groups, and local governments on a range of environmental, utility, and energy policy issues.

I?m here today to ask that you not send HB 332 to the floor in its current form, for several reasons.

First, the bill is not needed, since there are sufficient measures in place to address any legislative concerns with regulations having significant fiscal impacts. The underlying premise that there are "regulations from the executive in need of scrutiny" that are not receiving such scrutiny, is flawed. Both the Administrative Regulation Review Subcommittee and the committee of jurisdiction already review every regulation that is promulgated and amended, and those affected by or interested in the rules have opportunities to express concerns before the rules take effect.

Either committee can find a regulation to be "deficient", because it is
• Wrongfully promulgated
• Conflicts with a law
• Has not authority for promulgation
• Imposes stricter or more burdensome requirements that required by federal law without reasonable justification
• Fails to use tiering when tiering is applicable
• Appears to impose an unreasonable burden on government or business or both, or is
• Deficient for any other reason.

Each regulation must also be accompanied by a federal mandate analysis.
Those instances in which the Administrative Regulations Review Subcommittee has determined a proposed administrative regulation to be deficient for any reason and the Governor has implemented the regulation notwithstanding such a finding, are extremely rare.

During 2016, of the hundreds of regulations reviewed, no regulations reviewed were found deficient by the ARRS. During the 2014- 2015 period, of the hundreds of regulations reviewed, only four were found deficient and became effective notwithstanding the findings of deficiency, based on written determinations made by the Governor, representing less than 1% of the regulations reviewed. From November 2013 through November 30, 2014, one was found deficient and became effective, representing less than .2% of the regulations reviewed. From November 2012 through November 30, 2013, two were found deficient and became effective, representing less than 1% of the regulations reviewed. For the period of 2010 through 2012, the numbers are quite similar.

In those extremely rare cases, the General Assembly already has the power to vacate the deficient regulation during the next legislative session.

2. The bill creates regulatory uncertainty where certainty and predictability are key to planning for industries and for utilities, for example, who engage in planning based on assumptions regarding regulatory requirements. It is unclear whether the language in Section 1 of the bill is intended to be prospective in nature, applying only to new regulations filed after the effective date of the act, or applies more broadly so as to cause any existing regulation that falls within the definition of having a "major economic impact" to become suspended if it is amended, unless and until the amended regulation is ratified by legislative action.

3. The bill could jeopardize maintenance of federally-delegated programs, such as those under the Clean Air, Clean Water Act, and Safe Drinking Water Act, where (a) there are already provisions in place to require that the state adopt the federal counterpart regulations but not be any more stringent than those rules (b) our real decision isn't whether or not to promulgate the regulation, but whether we believe that continued state management of the federally-delegated program is in the best interests of the public and those regulated; and (c) where there has already been significant cost-benefit vetting by the federal agency and the OMB. The only option an agency would have to put the regulation in effect would be by emergency, for a 180-day period. Management of regulatory programs by emergency rule is neither appropriate nor efficient for any party.

Let me give just one example. Section 812 of the Clean Air Act requires that the EPA periodically report to Congress on the costs and benefits of implementation of the 1990 Clean Air Act Amendments, which were signed into law by President George Herbert Walker Bush and which have resulted in dramatic improvements in air quality through reductions in fine particulate pollution, ozone, and other air pollutants. The 2011 study indicated that the benefits of our nation's investment in clean air has been a sound one, with benefits exceeding costs by a wide margin, a projected return of 2 trillion dollars by 2020 on investment of 65 billion in compliance costs.

And what are those benefits? 85 percent are attributable to reductions in premature mortality associated with reductions in ambient particulate matter; that will, by 2020, prevent 230,000 cases of premature mortality in that year. The remaining benefits are roughly equally divided among three categories of human health and environmental improvement: preventing premature mortality associated with ozone exposure; preventing morbidity, including acute myocardial infarctions and chronic bronchitis; and improving the quality of ecological resources and other aspects of the environment, the largest component of which is improved visibility.

My point here is twofold: that those federal regulations that we have chosen to adopt into state programs to allow us to run those programs are already thoroughly vetted with respect to costs and benefits by those federal agencies and OMB, and that delaying the implementation of already-vetted public health and environmental regulations have real consequences, particularly to vulnerable populations. The focus solely on cost to government and to regulated entities also ignores the corresponding benefits to the public. A delay of up to a year, on the effective date of many regulations addressing public health and environmental protection, as well as workplace safety, that have already been vetted at the federal and state level, and have already been reviewed by 2 legislative committees, is troublesome, because safe workplaces, clean air and clean water are critical to a healthy economy and healthy society in our Commonwealth.
---