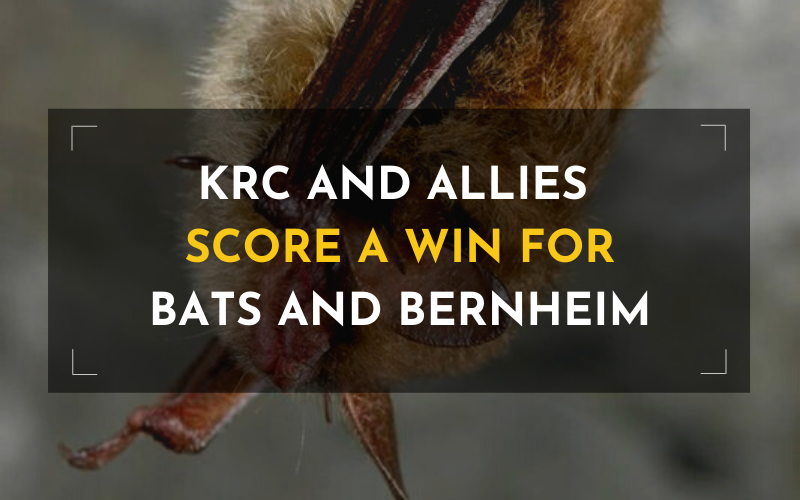 Good news!
The pipeline project that would cut through Bernheim Forest is now on hold. The U.S. Fish and Wildlife Service announced that it will return to the drawing board to ensure that the proposed Bullitt County Transmission Pipeline Project will not jeopardize the survival of three imperiled bat species.
The move responds to a letter sent by KRC and the Center for Biological Diversity, which gave formal notice to the Service and the U.S. Army Corps of Engineers of our intent to sue the agencies for violating the Endangered Species Act in connection with their failure to ensure that construction of the gas pipeline will not jeopardize endangered bats. No construction may begin until the Service completes its review.
Read more about the decision from
WKU Public Radio.
Supporting KRC
Thank you for your interest in Kentucky's environmental and public health. Individual contributions from donors across the Commonwealth make it possible for KRC to do its work every day, including advancing environmental, energy, and public health policies in Kentucky.