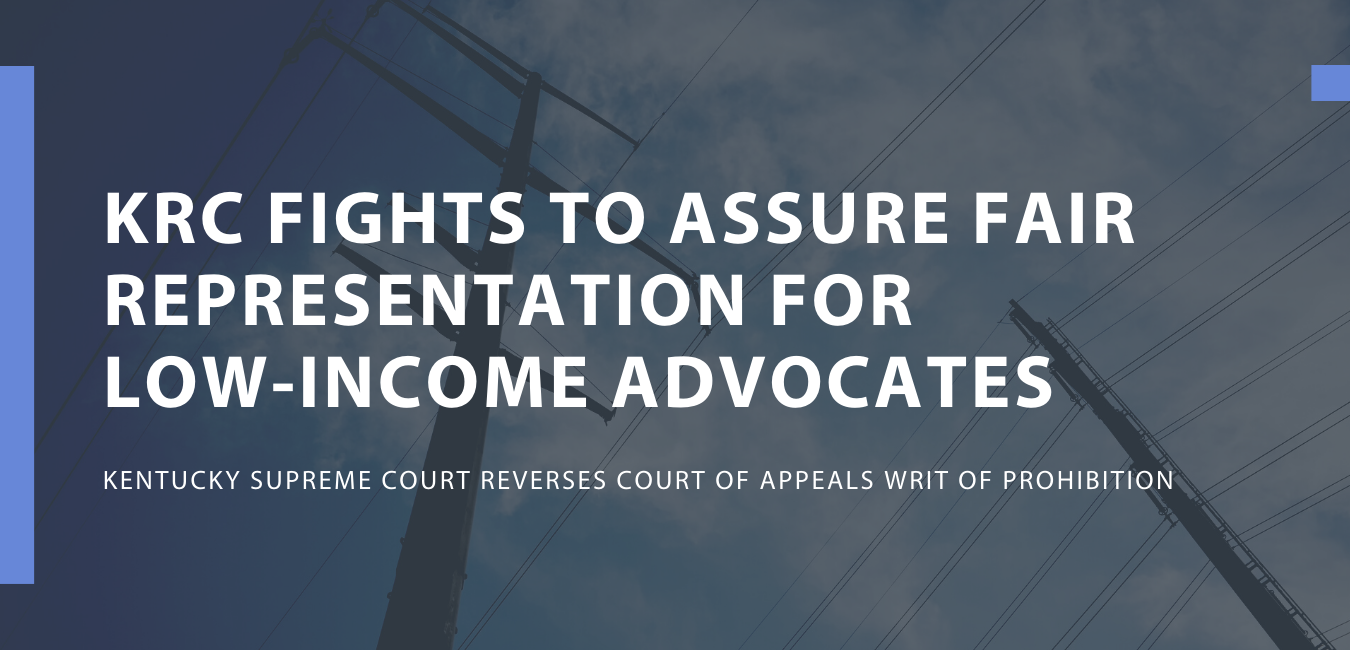 In a "not to be published" Opinion rendered on May 28, 2020, the Kentucky Supreme Court reversed a Court of Appeals Writ of Prohibition against the Franklin Circuit Court.
The Circuit Court had determined that the Public Service Commission (PSC) acted arbitrarily when it denied requests from the Metropolitan Housing Coalition, Association of Community Ministries, Sierra Club, and Community Action Council, to intervene in 2018 rate case filed by LG&E and KU.
KRC represents the Metropolitan Housing Coalition.
---
---
In reversing the Court of Appeals, the Supreme Court agreed that because the Circuit Court had issued a final opinion and order the day before the Writ issued, that the Writ was inappropriate because there was nothing left to "prohibit," and that the appropriate remedy for the PSC to challenge the Circuit Court decision was by direct appeal.
The PSC has appealed the Circuit Court decision, and briefing will occur over the summer and fall. In the meanwhile, the Circuit Court decision stands as law, and the claim of unreviewable discretion by the PSC in allowing or disallowing intervention, has been rejected in that Circuit Court Opinion.
KRC will continue to vigorously defend MHC's right to participate in rate cases affecting affordability of housing. We believe adamantly that no agency's actions are above the law or immune from judicial scrutiny.
---
A copy of the Memorandum Opinion of the Kentucky Supreme Court can be read here.